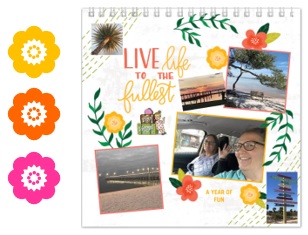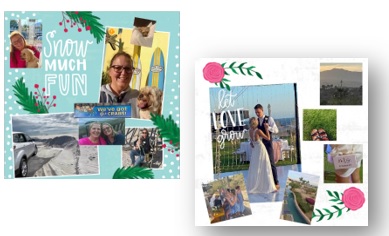 I don't write year-end updates or send Christmas cards very often anymore. However, since I received several lovely holiday greetings, it motivated me to take a look back on this year too!
I decided to start a new tradition around the beginning of each year. I create a personalized photo calendar made up ONLY of photos that were taken in the year that just ended. I decorated January 2023's calendar page with photos taken January 2022; February's calendar page with photos from February 2022; and so on.
It makes me happy to see my personalized calendar every day—I have it hanging in my home office area.
If you had asked me about 2022 BEFORE I created this calendar, I would have said it was just a "blah" year—that nothing too exciting happened—but now this calendar reminds me, every day, that it wasn't a "blah" year. It was a great year! Even the smallest event is meaningful, when spent with those you love.
And speaking of those I love, after my faith—my family and friends are the most important things in my life. Whether we see each other often or only once in a blue moon—you are always in my heart and mind. My hope for you is contentment, joy, and a little sprinkle of fairy dust in 2023.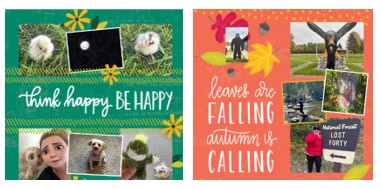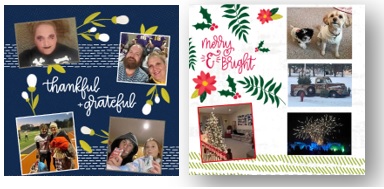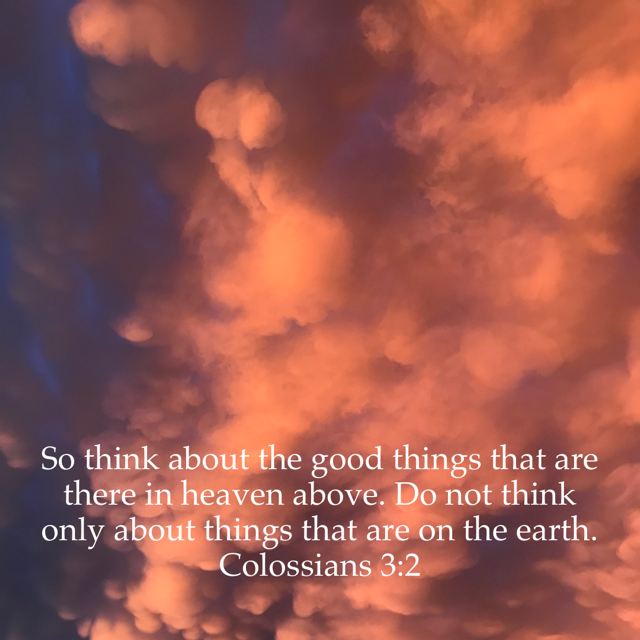 To try and start my days off on the right foot, I started using the YouVersion Bible app more regularly last year, and my goal is to make it a consistent daily habit in 2023. I really believe, when you shift your focus off this world and on to spiritual matters, that a lot of the stuff that stresses us in this life will start to melt away. Sure we're still human and we're always going to struggle with human emotions, incorrect thinking, and fallibilities—such is life. All we can do is try to learn and grow, as best we can, and savor each moment. Life goes by in a flash and is just a blip in the bigger picture. In other words: life is nothing to get our undies in a bunch about.
2022 Highlights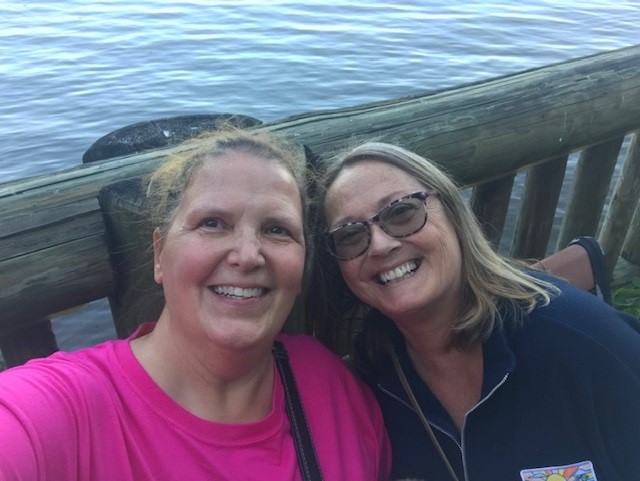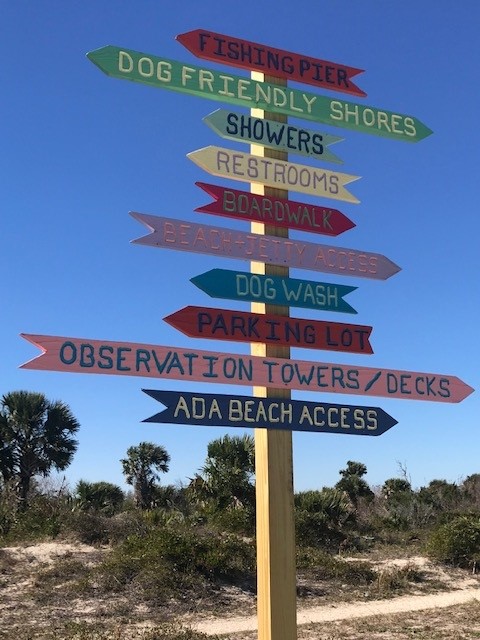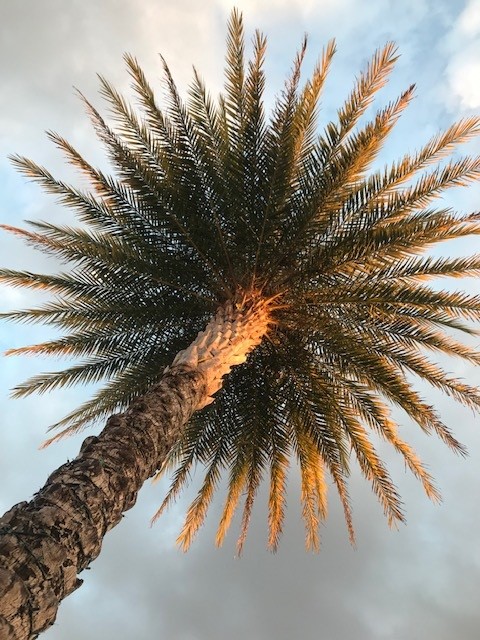 January
I took advantage of the fact that we could still work remotely to drive down to Florida for about three weeks. It was a great way to break up our (six-month) long Minnesota winters. It was about a week of vacation, a week of working remote, and another week of vacation. Kitschy and touristy as it is, Florida is one of my favorite states—probably due to having several happy, childhood vacation memories there. My cousin Ruth was able to join me for a big chunk of the trip, and we grew closer than ever, as a result. We had a marvelous time exploring the panhandle and central part of the state and laughing our heads off at so many things. I feel my Aunt Patty, who we'd lost just a month and a half before, was with us in spirit the whole trip.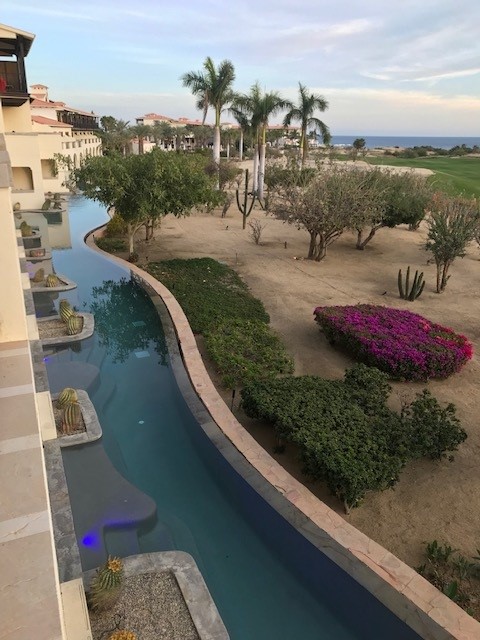 February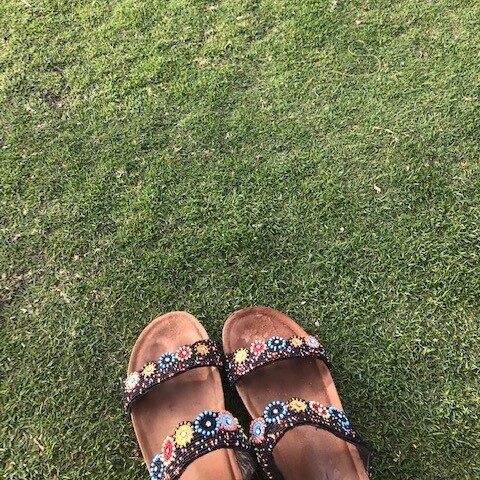 My cousin Nora and I got to go to Cabo San Lucas for her nephew's wedding. I was her "plus one," and I know a poor substitute for her dear husband who we lost three years ago. I was thrilled to be part of the festivities though—I just wish it had been under different circumstances. It was such a beautiful wedding and a fantastic time. It was nice for me to get to know the Lewandowski side of the family a little more too. I often think Nora is the extrovert me, and I am the introvert her. We are two peas in a pod, that's for sure.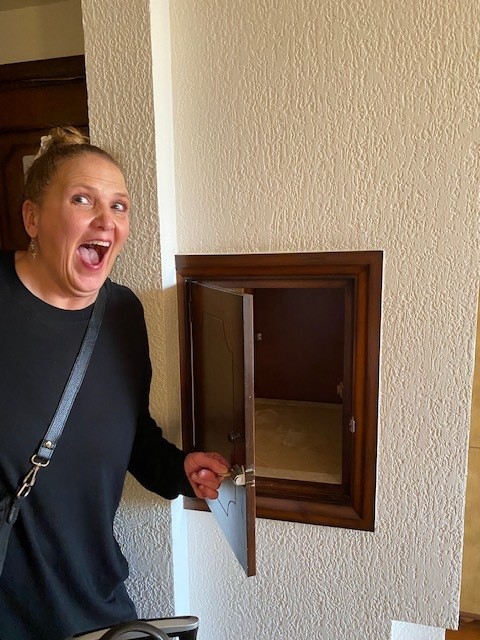 And adventure seems to follow us—we somehow manage to get into "Lucy and Ethel" moments whenever we get together. In particular, when traveling together, we often find ourselves in G-rated dilemmas—like when we let ourselves into someone's house in Iceland, thinking we were at our Airbnb (we weren't, as the people who lived in the house soon let us know)—and maybe a couple PG-rated situations too—like the time we accidentally stumbled across a nude beach in Florida when we pulled off the road to look at our map). It always gives us something to look back on and laugh about later though.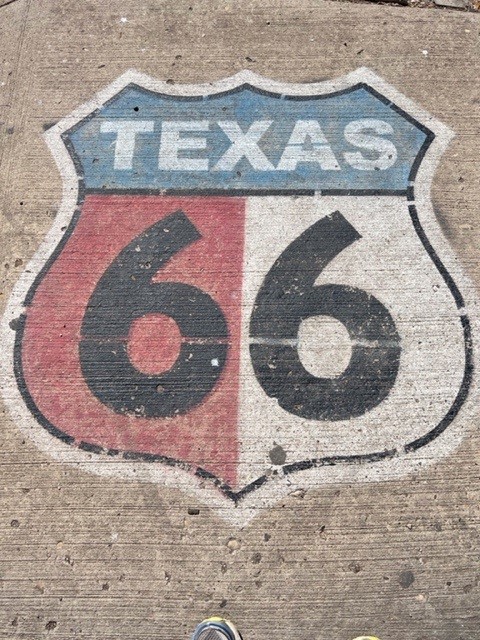 March
With my high school bestie, Melissa, and her brother, David, I took a road trip from Dallas, Texas to Flagstaff, Arizona area—with big chunks spent traveling along Route 66.
The Grand Canyon was our final destination—an incredible and awe-inspiring bucket list item I finally got to check off my list. We had an amazing time in spite of my backseat driving (I can't seem to help myself—ask my poor boyfriend too).
Along the way, we made stops in Amarillo, Santa Fe (a favorite), Sedona, and more.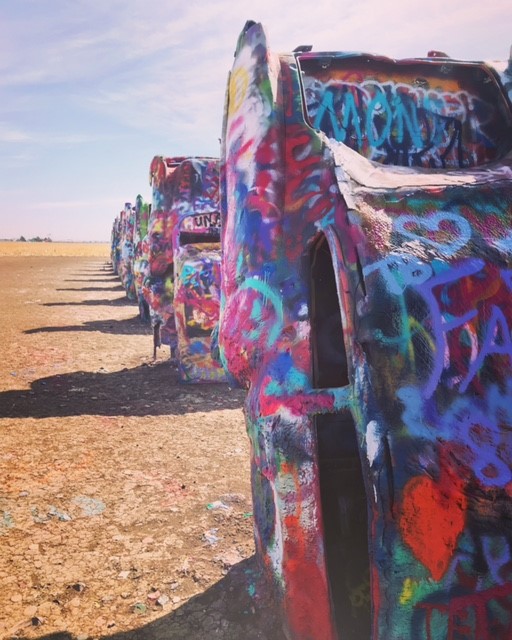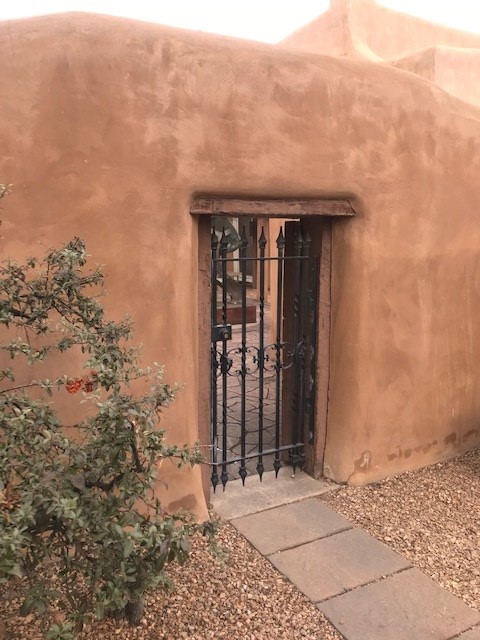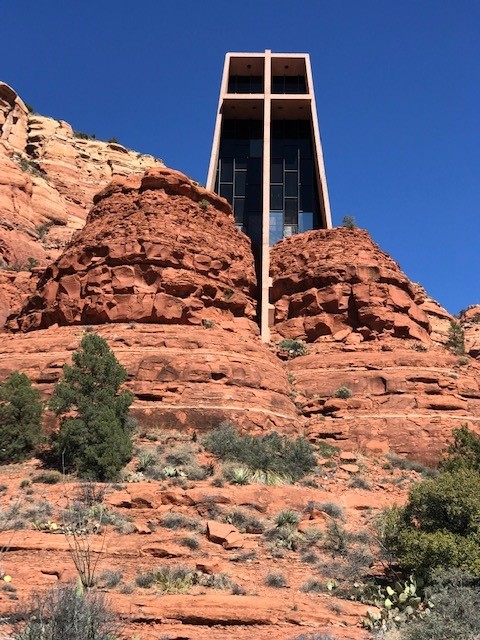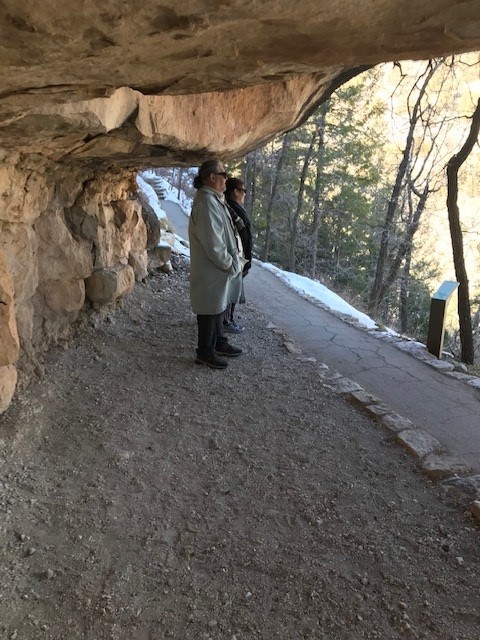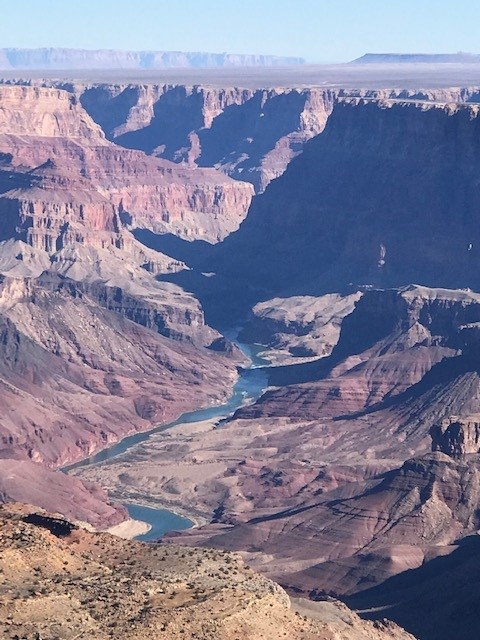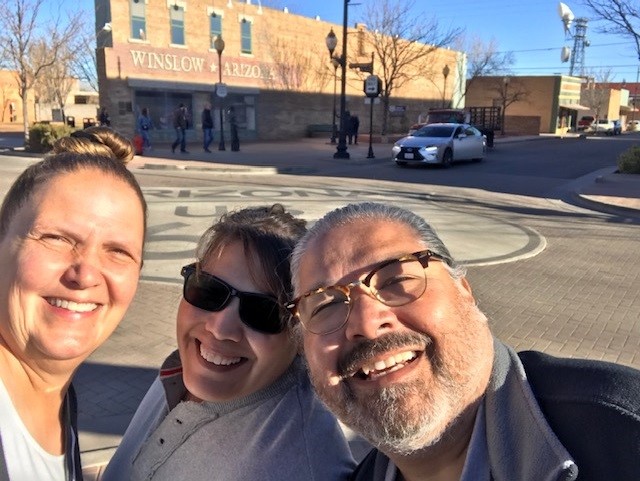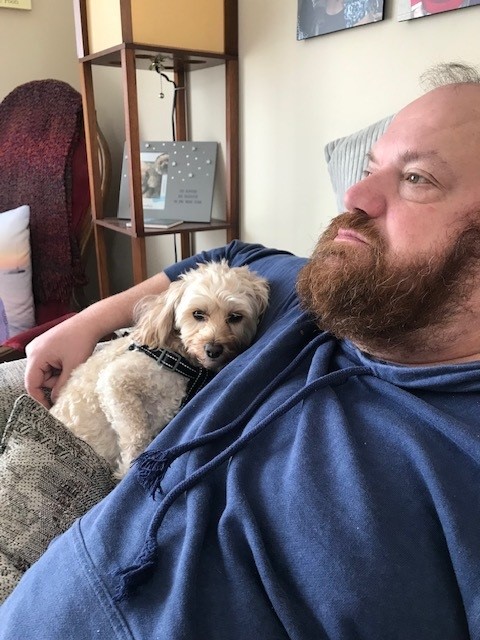 If by now, you're sensing a travel theme in last's years highlight, you're not wrong. I love to travel. Oddly, I'm a huge homebody too, though and sometimes struggle to get myself to leave my house. What I love about travel is it puts you in a different frame of mind where you break out of the ruts of your ingrained habits. I've told my boyfriend, I'm working harder to stay in a "travel frame" of mind all year round, because let's face it—there is so much to marvel and wonder about right in our own backyard—and so many new and interesting people to meet. And speaking of my boyfriend, he is the doll who watches my house and pets when I go out of town. How lucky am I?!!

April
Speaking of my boyfriend again, we celebrated his birthday this month and I finalized more details of a trip I bought for us to take—finally a trip together—we're going to Kauai in 2023! ?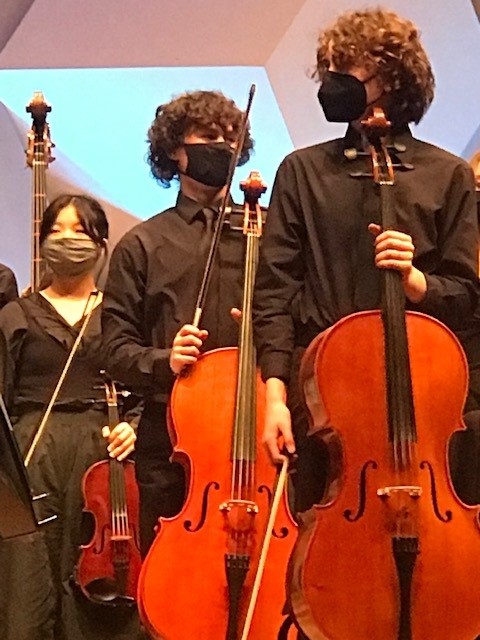 In April, I also got to go to my extremely talented, musical, athletic, and good-looking nephew Luke's cello concert. Can you believe he will already be 15 years old before winter is over?

May
I had a blast at more birthday celebrations with first cousins and first cousins, once and twice removed. How fun that I got to spend so much time with my cousin's kids and now their grandkids.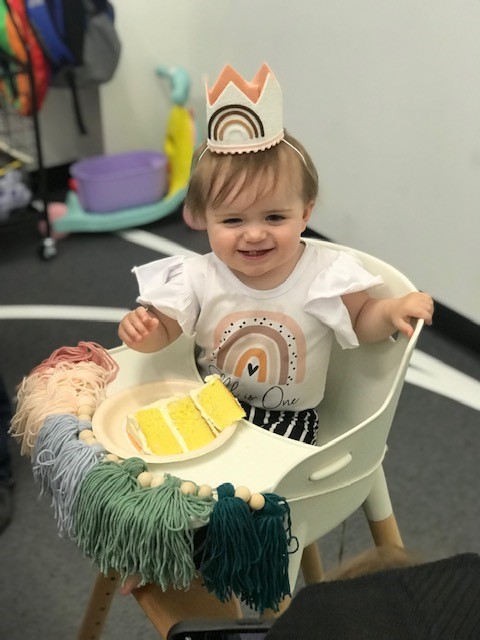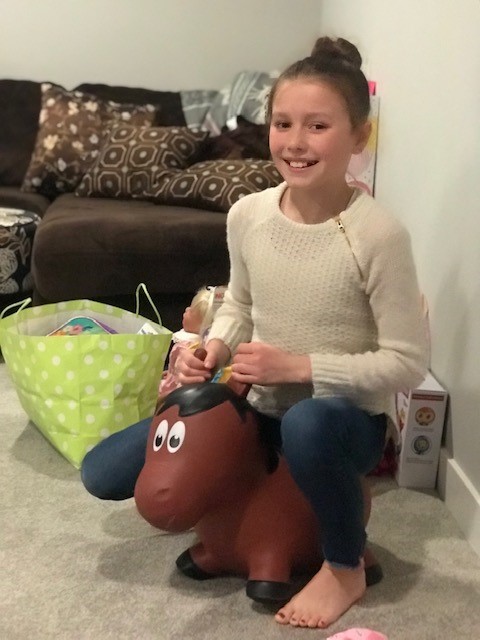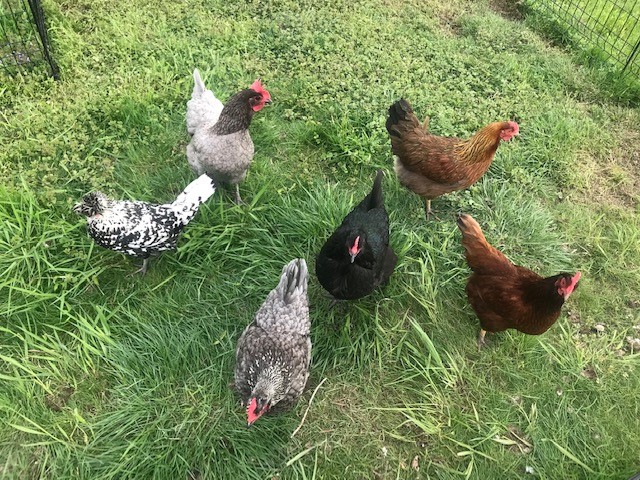 This is also the time of year I really enjoy being outdoors—planting flowers and doing yard work; and hanging out with my six chickens: Thelma, Louise, Rose, Sophia, Dorothy, and Blanche.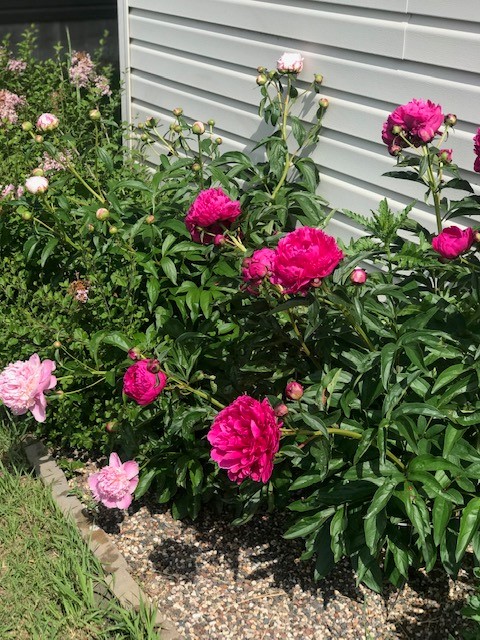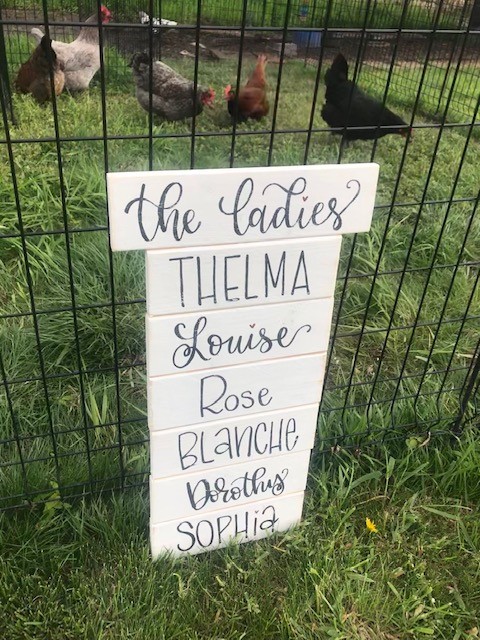 June
There were more family birthday parties to attend and a very special 80th birthday milestone for my heart mama, Sharron Erickson (my boyfriend's mom). I love her as much as my own mama, if that is even possible.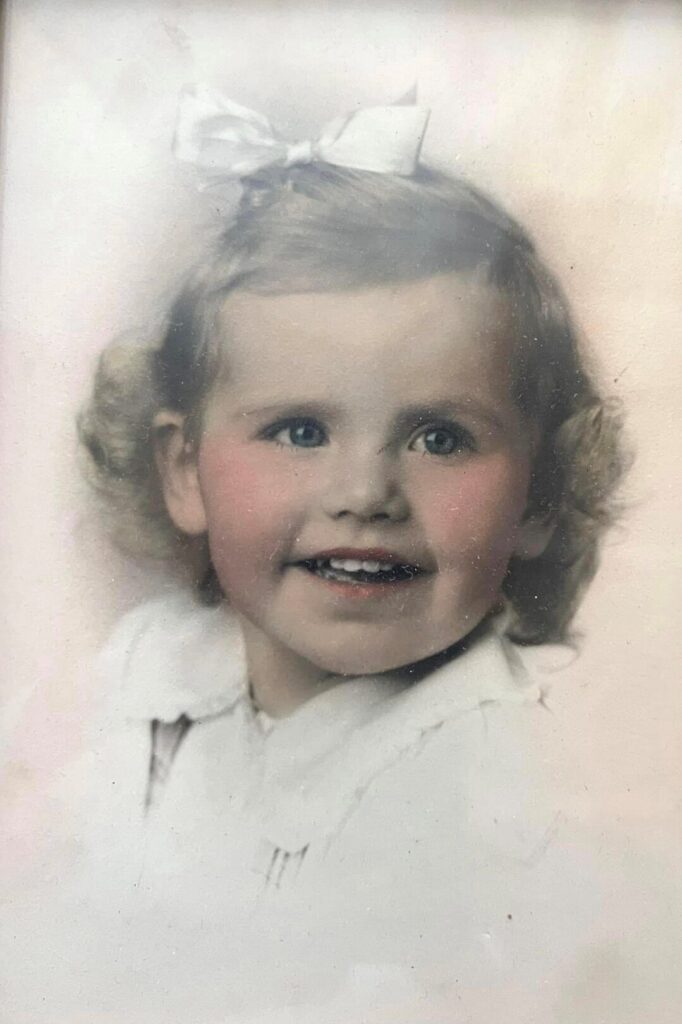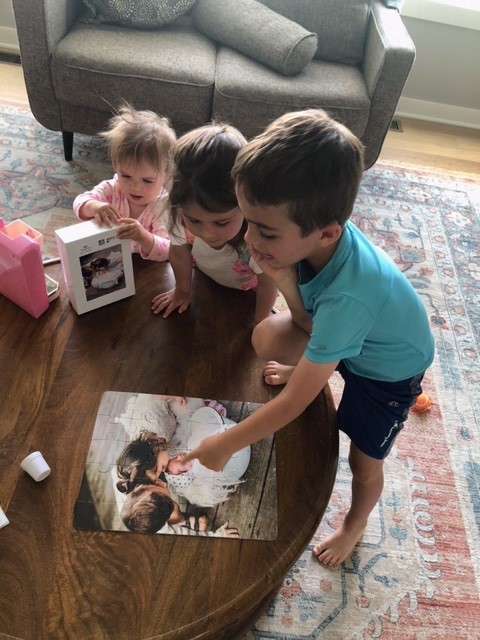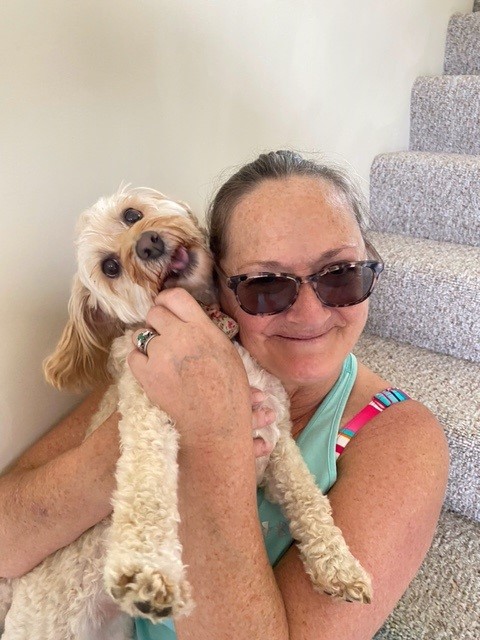 July
My cousin Ruth was up visiting from South Carolina, where she lives, and we got to spend some time together at my house where we relieved some of our trip memories from our time together six months before. Oh how happy my Cavapoochon Pixie was to see her travel buddy!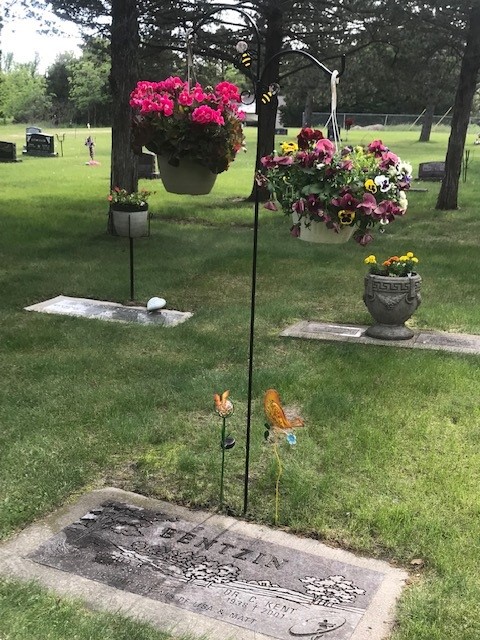 Unfortunately I lost two of my chickens, Rose and Sophia, this month (I think to raccoons). I was surprised how saddened I was by their loss. I mean, they are, after all, only chickens. But you do get really attached, and I think in some ways too, any new loss you experience brings up grief of deeper losses from your past that you never quite get over.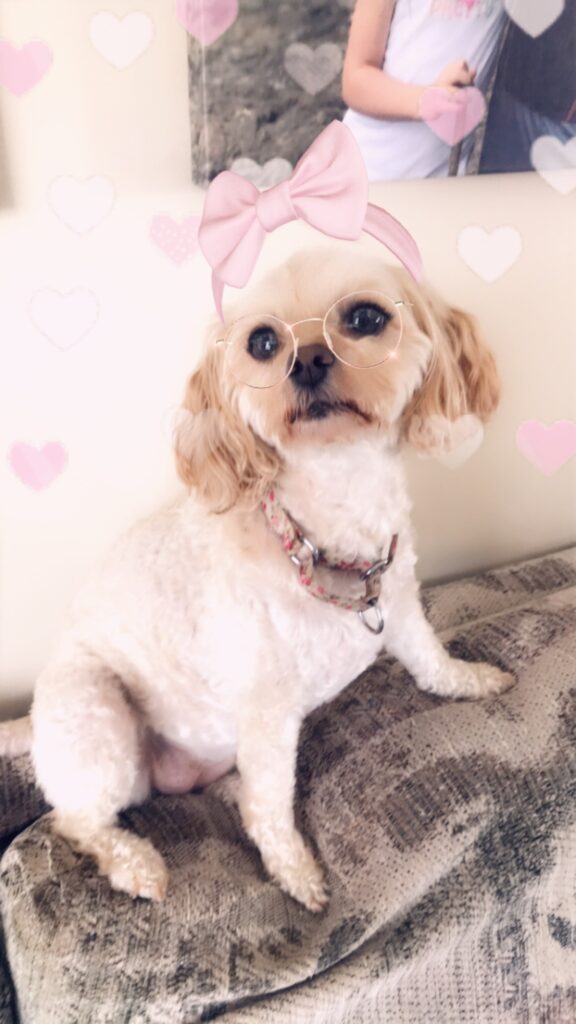 August
Miss Pixie turned seven years old! Enough said!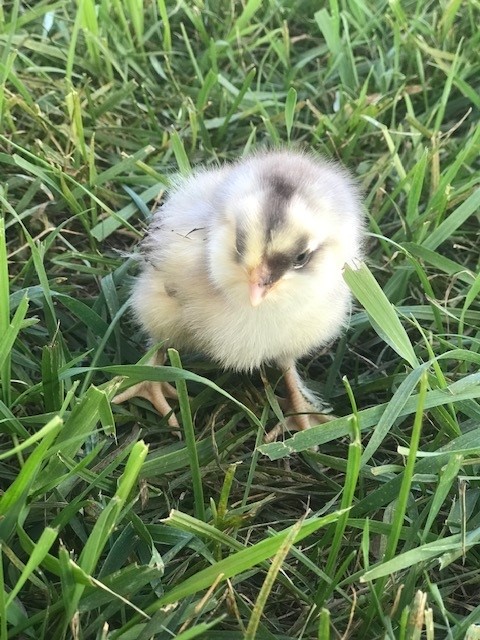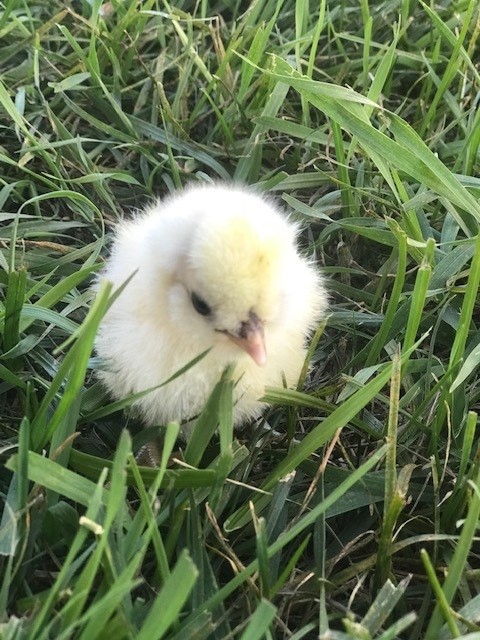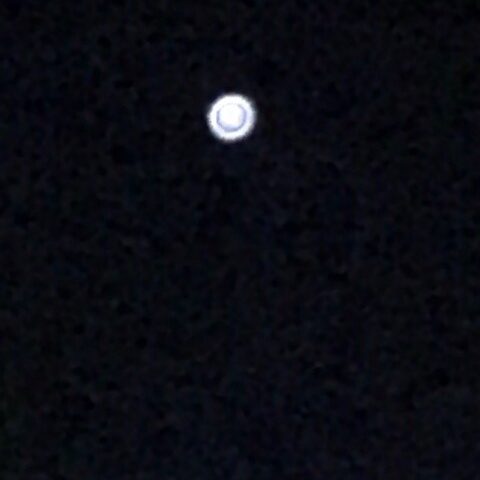 September
I got two new chicks: Max and Caroline.
Looking to the night sky, I got to observe Jupiter with the naked eye. What is it about looking into deep space that is so fascinating?!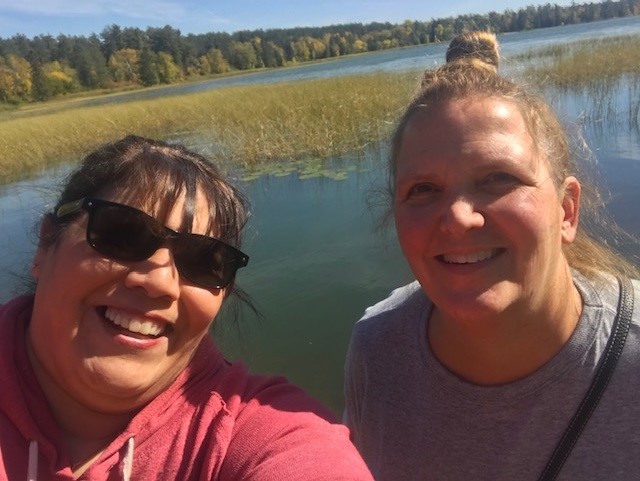 October
Melissa came up from Texas and we took another (shorter) road trip. We crossed off another one of my bucket list items—seeing the headwaters of the Mississippi River in Itasca State Park. You can't really claim to be a true Minnesotan if you haven't been there at least once. We also went to a few off-the-beaten-path places including International Falls—"the icebox of the nation." Did you know you can walk across the border to Canada from International Falls? We did this, bought some ketchup-flavored potato chips and a few other items, and walked back. It's not as exciting as it sounds. But seriously, we had so much fun, and saw so many quirky, offbeat things in just a few days. It goes back to what I was saying earlier about there being so much to see just right in your own backyard.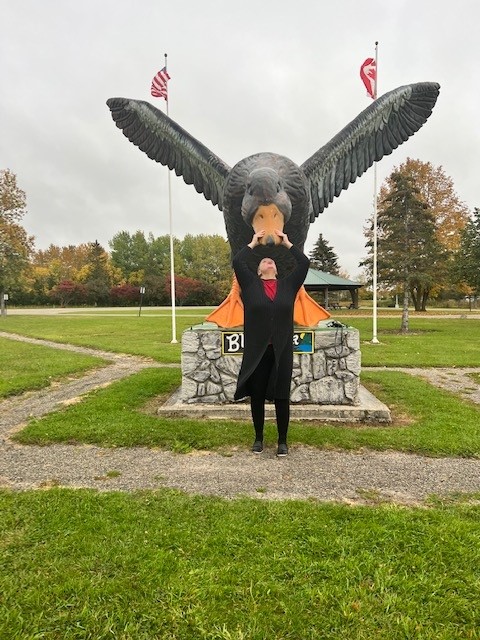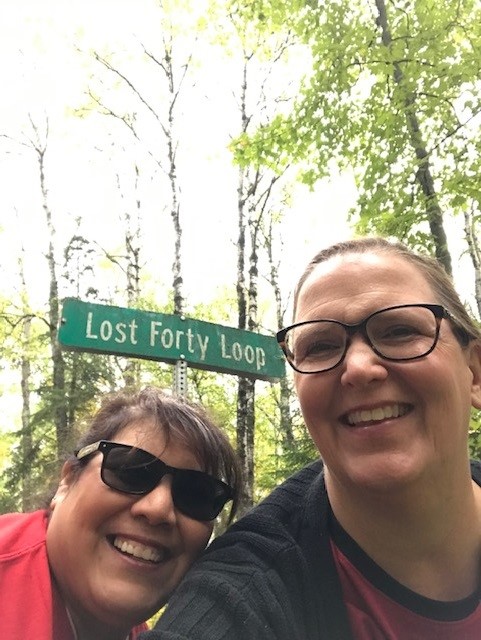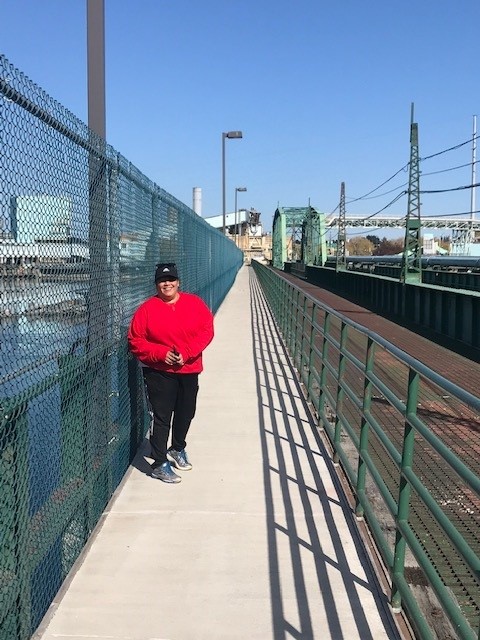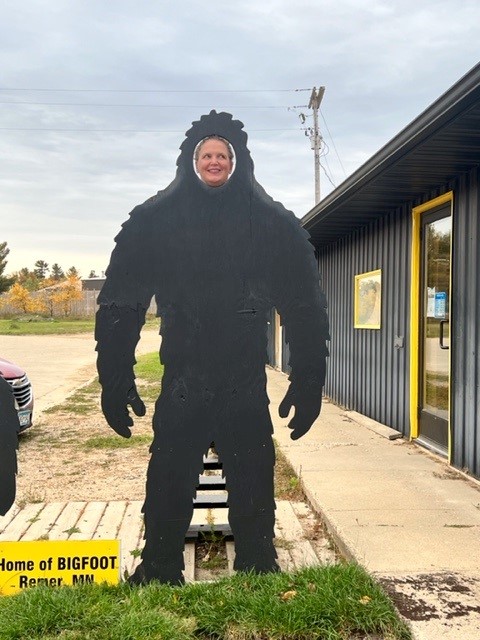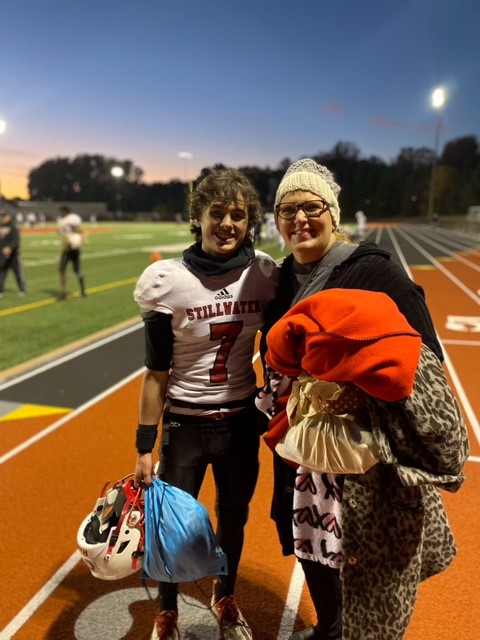 I was thrilled to go to one of my nephew's football games this month. They won every game this season! (and also had one tie).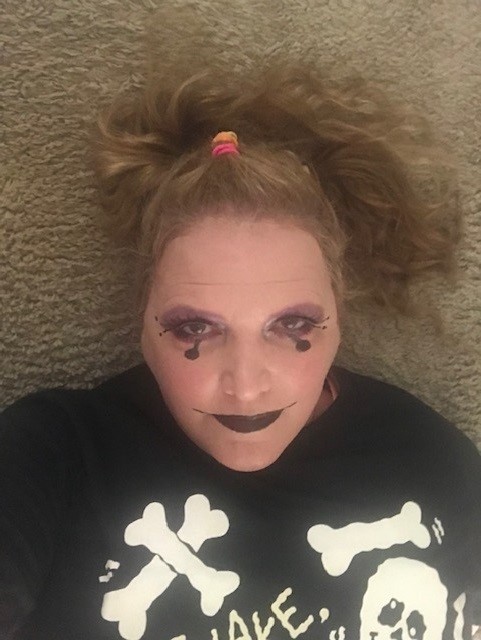 I finished out the month with Halloween which is really just an excuse for me to put on lots of crazy, rainbow-colored clown makeup. I handed out candy cigarettes (and other sweets) to hundreds of trick or treaters—many of whom had never gotten candy cigs before. (If you can't be a bad influence at Halloween, then when?)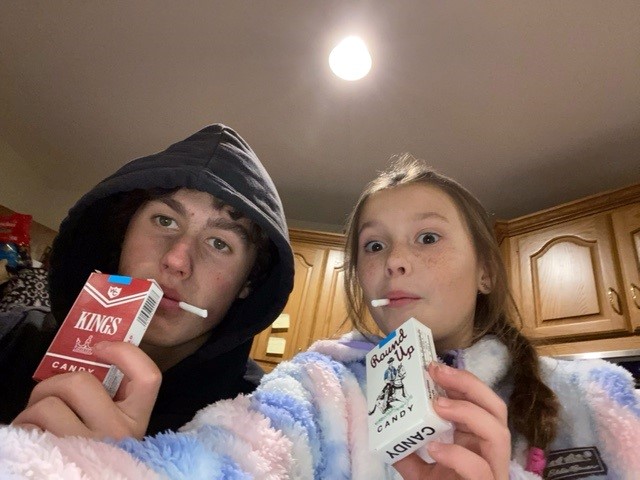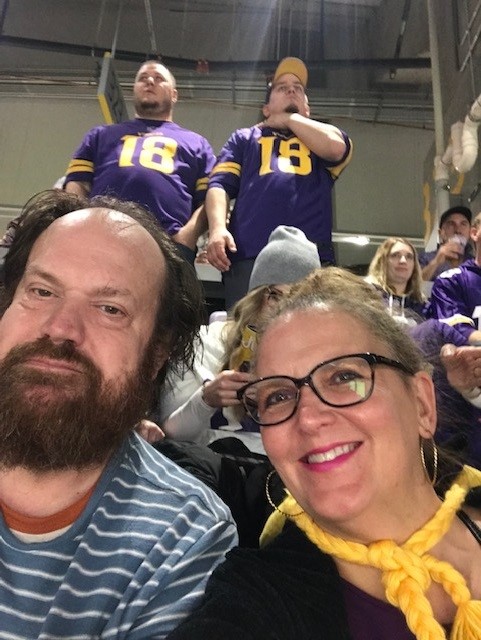 November
I had a very non-traditional Thanksgiving. I treated my boyfriend to an in-person Viking's football game—we beat New England! I was hoping this would finally be the year the Vikings won a Super Bowl! ?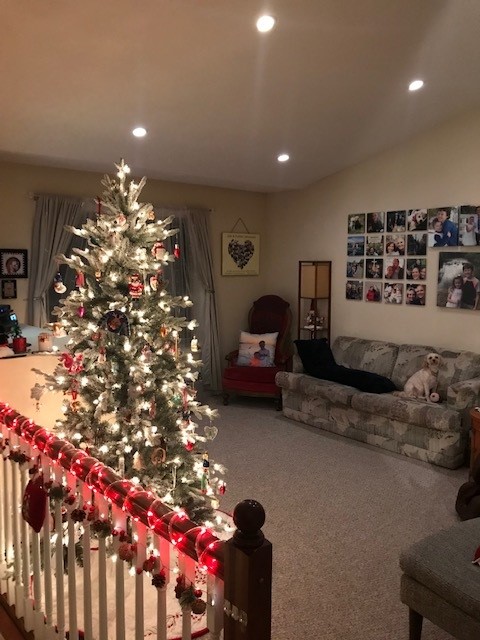 December
I went all-out decorating for Christmas. I always say I'm not going to spend so much time decorating—and then I do. I love twinkly lights. It's so "hygge" and makes my home so comfy-cozy.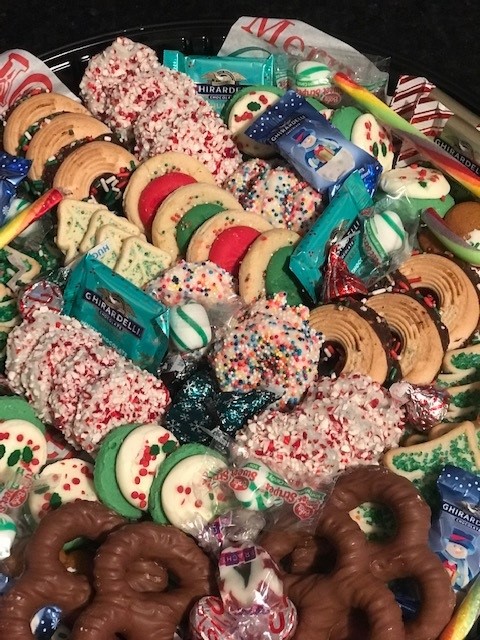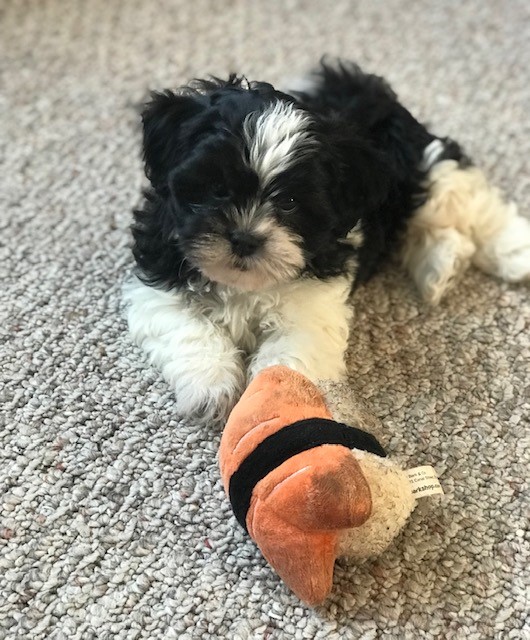 I also brought home another little fur baby, a Shihpoo I named Tricki Woo. Pixie has been a pretty good, big sister to her annoying little brother—just like I was growing up.
I also had tons of fun both entertaining and going to family gatherings including bringing my two fur babies to my brother's place on Christmas Eve.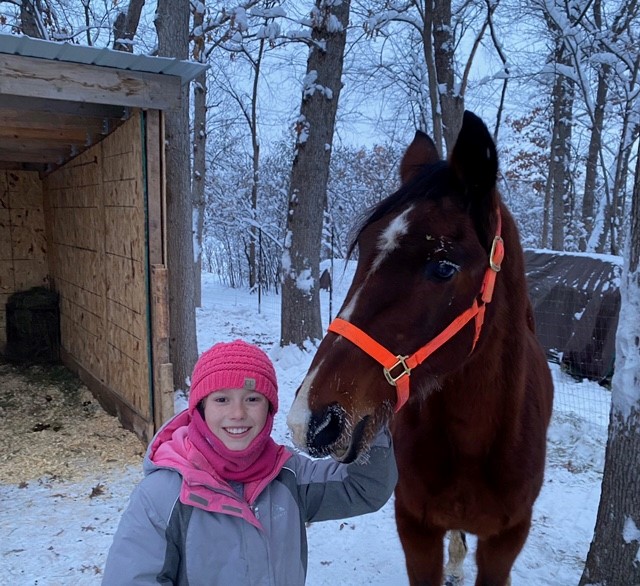 Grace is quite the animal lover. (Sound familiar?) We all thoroughly enjoying meeting each other's latest four-legged friends and enjoying all the not-as-new, four-legged friends, as well.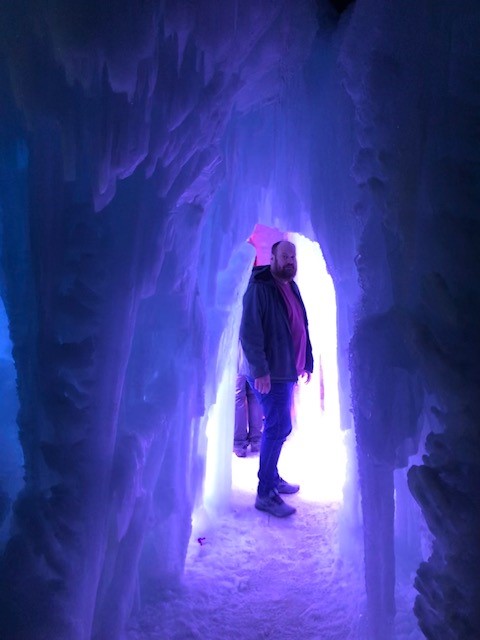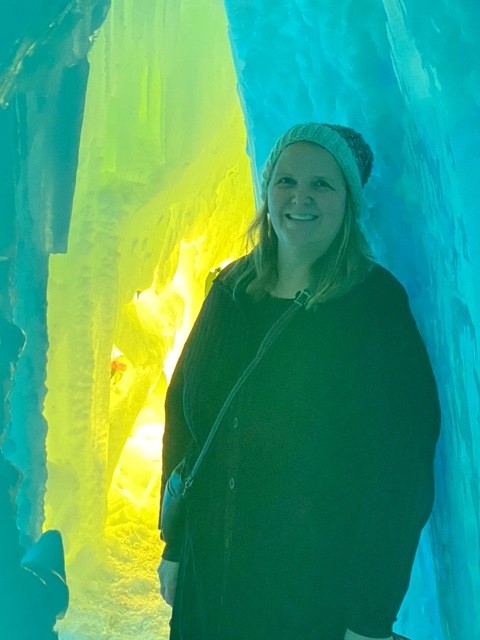 My boyfriend and I finished off the year, going to see an ice castle and fireworks at a local vineyard on New Year's Eve. We were only there about an hour, but it was a fun way to get some fresh air and to ring in the new year.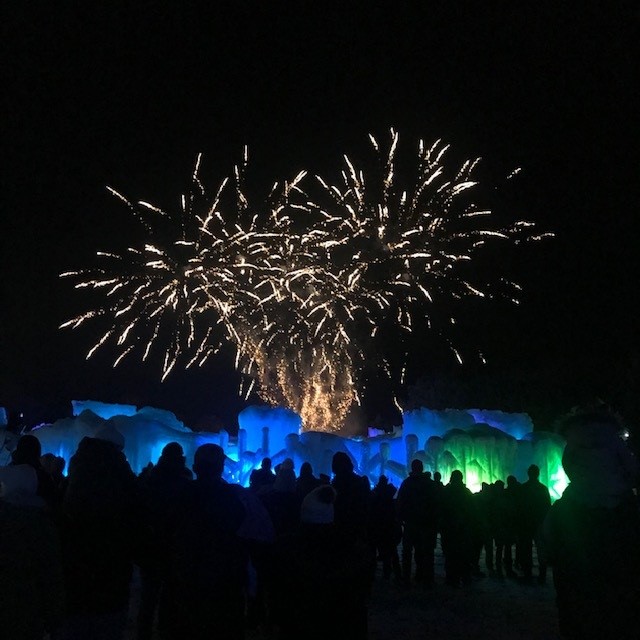 I hope you enjoyed my little trip down 2022 memory lane.
Love, light, peace, and joy to you in 2023.
Hugs and kisses,
Lisa